Reviews
Below are some of the very kind words customers have fed back.
3rd January 2017
Philippa was incredible with helping me and my incredibly nervous puppy! Yesterday Bonnie wouldn't even walk inside the house and today she has been bouncing about in the garden and went for her first walk on a lead! Thank you Philippa you were such a big help! I would 10/10 recommend!
Seren – owner of a very sweet Border Collie pup.
16th October 2016
I would totally and absolutely recommend Philippa. Tonight she showed me how to be in control and managed to keep my staffy cross calm and stay calm. My dog hates his muzzle and now he's warming towards it thanks to Philippa. I am a very, very happy customer – she has been a massive help. Definitely a great trainer!!!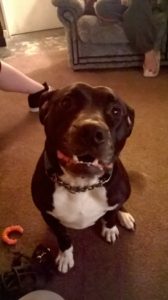 Jessica – owner of a bubbly Staffordshire Bull Terrier
11th September 2016
Without a doubt the best thing I have ever done was contacting Philippa! After only two sessions Philippa's advice and training approach has changed my relationship with my gorgeous whippet Nel for the better. Nel had become very nervous around other dogs due to bad experience as a pup and I believe we were losing our confidence in each other. Philippa has been amazing in teaching me and Nel to get our relationship back on track and we are slowly working on these problems. It's incredible how quickly I have seen a difference in Nel's behaviour and I honestly can't thank Philippa enough for her time and patience! Nel and I are excited for our next visit already! Would high recommend!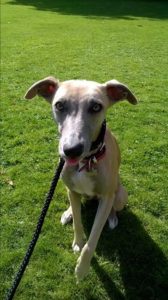 Lucy – owner of a beautiful Whippet
12th August 2016
Fantastic experience, learnt so much about my trio. Will work tirelessly with them with the tools I have been given to build the bond with all my dogs for a quiet happy home. Thank you so much. Will definitely be recommending to all friends and clients.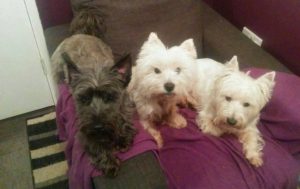 Kat – owner of a trio of gorgeous terriers
31st July 2016
We have two silly Dalmatians, one is completely deaf and the other one is very aggressive towards other dogs. Phillipa paid us a visit early July and the results have been fantastic, changing leads, which has made a huge difference to making them wait at the door after we have entered the house. Looking forward to Phillipa coming back to spend time with the terrible twins. Thank you xx
Katrina – owner of 2 stunning Dalmatians
21st July 2016
I can totally recommend Philippa. I have a totally calm and relaxed dog after only 2 sessions. Boundaries and disciplines have been set. I am so pleased with Pablo progress. No more lunging towards people on his lead. No more aggressiveness. You've shown me so many ways to address his issues and I've worked hard to be consistent. He's really changed and much happier now. I cannot thank you enough. If you are thinking of a dog behaviourist . Don't hesitate to contact Philippa. She's your lady.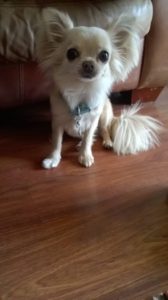 Kelly – owner of a very sweet Chihuahua
11th July 2016
Absolutely amazing work Philippa is doing, she has helped my dog Theodore settle with a new born in the house, we can see the difference already and it's only been a couple of days, It will take time but there is a great amount of progression, so thankyou very much and keep up the fantastic work.
Stacey – owner of a cheeky Staffordshire Bull Terrier
6th July 2016
Thank you Phillipa for visiting us on Monday. We are implementing your techniques and making progress. You have given us the confidence & guidance to help us help Maddie with her issues. Small steps but we now feel in control & confident. Thanks you so much.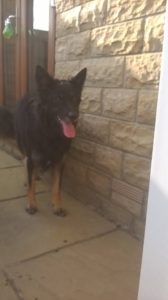 Adele – owner of a gorgeous German Shepherd x Collie
5th July 2016
What a fantastic, personal service. I have had my dog for 8 years and had begun to think that you cannot teach an old dog new tricks, however I was proven wrong. I was shown how dogs actually understand us, and how I can better understand my dog. He responded within half an hour and our lives have been much improved since . Thank you, thank you x Brilliant, knowledgable and an understanding that our dogs are part of our families.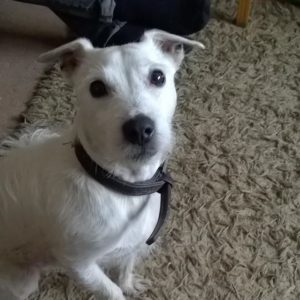 Jo – owner of a very handsome Jack Russell Terrier