Background
Hi! I am the sole behaviourist at Happy Dog House UK, and so I thought I would tell you a little bit about myself.
I have always had a love of animals, and so had a menagerie of pets from rabbits, guineas, cats, horses, but it was always the dogs I seemed to understand the most. I grew up with a range of dogs – all shapes and sizes.  I insisted on training them, and also any others I could, such as those of my friends.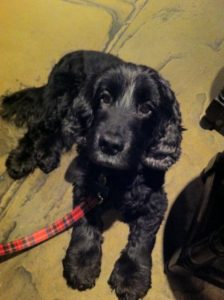 This passion became a hobby in January 2015 when, having lost our Cocker Spaniel prematurely to a breed related illness, my husband and I began fostering rescue dogs for HYPS – Helping Yorkshire Poundies. We in total have fostered 15 dogs to date and intend to continue in the future.  The dogs we have helped include a Beagle, a Yorkie, a lurcher, 4 Shih Tzus, an English Bull Terrier x, a Dogue De Bordeaux numerous Staffies and Staffy x, not to mention a few indistinguishable mixed breeds.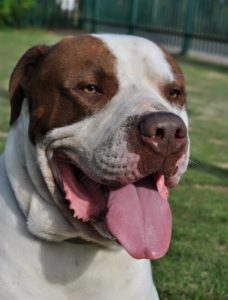 The fostered dogs threw up a vast array of training needs, as some were from homes, but most were saved from the pound, and so very little history came with them.  With each, we assessed them, and began training plans in order to prepare them for rehoming. I then spent a lot of time with prospective owners, passing on the techniques I had used.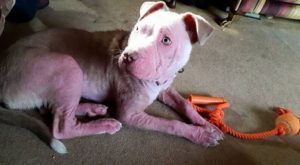 As a fully qualified Secondary School teacher, who had previously taught horse riding as well, this coaching was second nature, and I even spent time with other rescue dogs at the kennels, doing introductions to prospective owners or simply bringing them on. This has all resulted in really successful adoptions for over 20 foster dogs so far…2 never left us…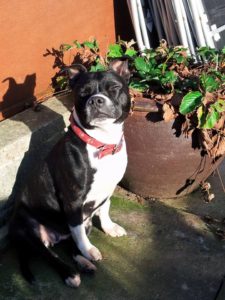 Foster #2 – Mabel was a 5 year old SBT when we fostered her. She was very withdrawn and lacked enthusiasm for anything. She had previously been bred from and had a number of infections and other health issues when she arrived, as well as being rather underweight.  Within a few days, her personality began to show and we were smitten.  She was ours. In the year we have owned her she has come on extremely well and now is generally polite and friendly to all, four legs and two.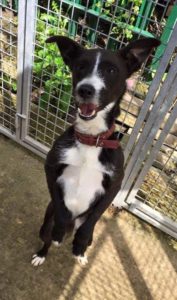 Foster #15 – Bran is a young terrier cross who was found running around a supermarket car park.  He is a little bit of a mystery as some of his behaviours indicate he has been a stray for a significant period of time, whereas others suggest having lived with a number of other dogs and also children.  He has been with us for some time now, and is a really unusual character… he struggles to bond with people, has clearly missed key socialisation with other dogs, is as vocal as they come, and even jumps out of any open window for a solo walk if given half the chance, yet doesn't escape out of doors!
He is really important in reminding me how challenging progressing a dog's behaviour can be, as every day he tests me, just like any one of my canine clients tests their owners!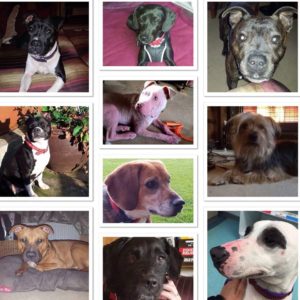 So how did I end up with my own business?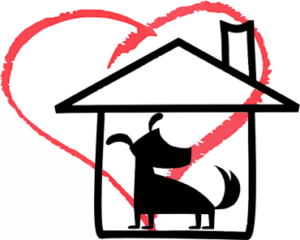 Well, after a few months of fostering, I began researching more about dog behaviour and psychology… Then after a year, I came across a number of training courses which I jumped on and thoroughly enjoyed… Then friends asked me to help with their dogs, which I loved…I got really busy really quickly with more and more dogs… I looked in to and completed more courses… Happy Dog House UK was born!
The process was as organic and natural as they come…
So here we are now.  There is lots more that I want to achieve, but my core aim will always remain the same: to create happy dogs and therefore happy houses.
Philippa x